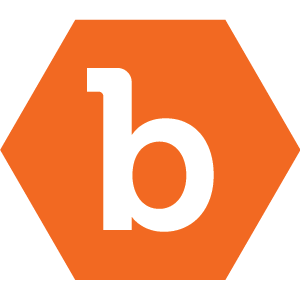 Bugcrowd
$300 – $10,000

per vulnerability

Managed by Bugcrowd
Bugcrowd orchestrates the creativity of the crowd to solve some of cybersecurity's toughest challenges. Our own security is our highest priority.
If you think you've found a security vulnerability in our systems, we invite you to report it to us via our platform. We commit to working with you to get it assessed and handled appropriately, and offer cash rewards for valid, unique vulnerability reports.
This program is for reporting potential security vulnerabilities only. If you want to report a functional bug, require assistance with a submission, or have a general question, please visit our contact page.
We've set up a bounty on the Bugcrowd platform called Hack Me!, where you're welcome to hack as if on a customer's bounty. Please do not ever test against a real customer's bounty. As stated in our code of conduct, disruptive testing which affects other Researchers' access to the testing environment, or adversely impacts a customer's systems and/or accounts is prohibited.
Our bounty program adheres strictly to Bugcrowd's Vulnerability Rating Taxonomy – a collaborative, community-driven effort to classify common security vulnerabilities and identify baseline severity ratings based on real findings across hundreds of bug bounty programs. Before submitting your vulnerability, consult the VRT to determine its severity and whether it may be eligible for a reward. Vulnerabilities with a P5 baseline rating according to the VRT are generally not eligible for a bounty. If you'd like to make a suggestion to improve the VRT, you can create an issue on GitHub.
Bonuses
When presented with especially interesting High (P2) or Critical (P1) Priority vulnerabilities – especially if our internal knowledge allows us to identify a much greater impact than what an outside researcher's proof-of-concept may have suggested on its own – we may choose to award an additional bonus amount of up to 100% of the initial reward suggested by our priority guidelines. Such bonuses are always at our discretion.
Reward range
Last updated
Technical severity
Reward range

p1

Critical

$2,501 - $10,000

p2

Severe

$901 - $2,500

p3

Moderate

$301 - $900

p4

Low

$300 - $300
Targets
In scope
Target name
Type
Tags
bugcrowd.com
Website Testing

Website Testing

Ruby on Rails

ReactJS

PostgreSQL

Elasticsearch

tracker.bugcrowd.com
API Testing

Website Testing

Ruby on Rails

ReactJS

PostgreSQL

Elasticsearch

api.bugcrowd.com
API Testing

API Testing

HTTP

Ruby on Rails

PostgreSQL

Elasticsearch

JSON

docs.bugcrowd.com
Website Testing
Out of scope
| Target name | Type |
| --- | --- |
| www.bugcrowd.com | Website Testing |
| blog.bugcrowd.com | Website Testing |
| forum.bugcrowd.com | Website Testing |
| email.bugcrowd.com | Website Testing |
| email.forum.bugcrowd.com | Website Testing |
| go.bugcrowd.com | Website Testing |
| pages.bugcrowd.com | Website Testing |
| events.bugcrowd.com | Website Testing |
| researcherdocs.bugcrowd.com | Website Testing |
| assetinventory.bugcrowd.com | Website Testing |
We are most interested in vulnerabilities on our core platform and infrastructure, which run on Amazon Web Services. However, if you identify a host not listed in the Targets section that you can reasonably demonstrate belongs to Bugcrowd, feel free to submit a report asking about its eligibility. Such reports will not result in a penalty, even if it turns out that the given target is ineligible. If deemed eligible, reports against such targets will be assessed on a case-by-case basis (and will be considered for formal addition to the program's scope).
Authenticated testing is limited to whatever credentials you can self provision - no supplemental credentials or access will be provided for testing.
Focus Areas
At Bugcrowd, the privacy and security of clients is of paramount importance - to this end, we're now offering direct incentives if researchers are able to identify Bugcrowd clients in a programmatic fashion. For this, there are two general groupings listed below. Note that brute forcing is out of scope (unless this could be used to reliably obtain client information), as is client-leaked preview links (e.g. https://bugcrowd.com/company?preview=a6c825b66c733a78c147bec1d51306b8), and as always, a PoC is required:
Can you programmatically enumerate all non-public Bugcrowd clients? - up to $3500
Can you programmatically enumerate some (>10) non-public Bugcrowd clients? - up to $1500 (this may be increased depending on impact)
Other findings will be reviewed on a case-by-case basis. Good luck and happy hunting!
Specific Exclusions
Information implying but not proving the existence of customers or private programs
Examples include:
Preview links to bounties that are not also listed as public
Logos or bounty codes for customers that do not have public programs
Enumeration of usernames, emails, or organization names
Submissions regarding the existence of private programs or undisclosed customers must include compelling proof that a program or customer exist and should be private and that there is attainable information to that effect.
Rate Limiting
Lack of rate limiting reports any kind that do not show at least 100 requests or an immediate impact will be considered not reproducible
Metadata (e.g. EXIF) not stripped from file attachments on Submissions
URLs: https://bugcrowd.com/<any program code>/new, https://bugcrowd.com/<any program code>/create, any instance of our embedded submission form
Our file upload feature deliberately and intentionally does not strip any data from any files attached to a Submission. Please do not report this as an issue, as it will be marked as not applicable or out-of-scope.
Third-party services
Bugcrowd uses a number of third-party providers and services – including a number hosted on subdomains of bugcrowd.com that are listed above as being Out of Scope. We cannot authorize security testing against systems that do not belong to us, but strongly suggest reporting issues identified within these services to the third-party directly:
However, if you believe an issue with one of our third-party service providers is the result of Bugcrowd's misconfiguration or insecure usage of that service (or you've reported an issue affecting many customers of the service that you believe Bugcrowd can temporarily mitigate without stopping usage of the service while a fix is implemented upstream), we'd appreciate your report regarding the issue.
Keep in mind that any reports regarding third-party services are likely to not be eligible for a reward – both cash and Kudos points.
Social Media or Dead Link Takeovers
Social Media or Dead link takeovers will be marked as Not Reproducible unless impact is specifically shown with the report.
Past Employees
For all our past employee, we respect all the work you have done for us, however we will not be accepting any submission from them for the first 30 days since termination.
Safe Harbor
When conducting vulnerability research according to this policy, we consider this research to be:
Authorized in accordance with the Computer Fraud and Abuse Act (CFAA) (and/or similar state laws), and we will not initiate or support legal action against you for accidental, good faith violations of this policy;
Exempt from the Digital Millennium Copyright Act (DMCA), and we will not bring a claim against you for circumvention of technology controls;
Exempt from restrictions in our Terms & Conditions that would interfere with conducting security research, and we waive those restrictions on a limited basis for work done under this policy;

Lawful, helpful to the overall security of the Internet, and conducted in good faith.
You are expected, as always, to comply with all applicable laws.
If at any time you have concerns or are uncertain whether your security research is consistent with this policy, please submit a report through one of our official channels before going any further.
Program rules
This program follows Bugcrowd's standard disclosure terms.
This program does not offer financial or point-based rewards for P5 — Informational findings. Learn more about Bugcrowd's VRT.
This program requires explicit permission to disclose the results of a submission.