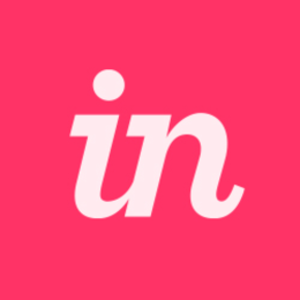 InVision
$100 – $1,500

per vulnerability

Managed by Bugcrowd
We appreciate all security concerns brought forth and are constantly striving to keep on top of the latest threats. Being pro-active rather than re-active to emerging security issues is a fundamental belief at InVision. Every day new security issues and attack vectors are created. InVision strives to keep abreast on the latest state-of-the-art security developments by working with security researchers and companies. We appreciate the community's efforts in creating a more secure world.
NOTE: We update the application regularly, so please check back for new functionality soon!
We're Recruiting Researchers:
We utilize this program as a recruiting ground for researchers. Researchers with valid submissions are eligible to receive an invitation to our private programs which we utilize to test our newest applications.
Reward Range
Last updated
Technical severity
Reward range

p1

Critical

$1,200 - $1,500

p2

Severe

$500 - $900

p3

Moderate

$300 - $300

p4

Low

$100 - $100
Targets
In scope
Out of scope
Please note that the scope is subject to change
If adding screenshots (images) and/or screen recordings (video) to support the submission, please attach directly to the submission. Do not use third party sites to host them.
Any domain/property of InVisionApp or Muzli not listed in the targets section is out of scope. This includes any/all subdomains not listed above.
Credentials
8.16.18 Update: All testing must be performed using your @Bugcrowdninja.com email address. All others are subject to being blocked from the targets completely.
Targets - Self-Signup Account
- projects.invisionapp.com - Sign Up Here
- invisionapp.com - Sign Up Here
Targets - No Account Needed
- muz.li
Focus Areas
The boards and prototypes sections have been heavily tested, so we would like to focus on the more obscure parts of the application. We also have some areas that change subdomains not listed as a Target, but those are in scope (ie, integration.invisionapp.com).
Out-of-Scope
While we are focused on the security of our application, we must have some items that are not in scope. Rewards for out-of-scope submissions will be at the discretion of InVision and will be dependent upon the severity of the issue. Issues submitted for tools/functionality that are still in BETA will not be rewarded, as it is not production-ready.
0-day vulnerabilities that are less than 30 days old

Once 0-days are announced we need time to research if we are vulnerable, and patch our environment from development to production if necessary

Any content/information hosted or managed by a 3rd party (e.g. Zendesk, etc.)
3rd party libraries, as we do not have development permissions
Any subdomain listed below (subject to change):

support.invisionapp.com
marketplace.invisionapp.com
postmark.invisionapp.com
[mysubdomain].invisionapp.com (any personalized subdomain will be rewarded at the discretion of InVision)
NOTE: Network Level DDoS/DoS attacks are forbidden. Application volumetric DDoS/DoS attacks are forbidden, if you find a request that takes too long to answer report it, please do not try to DoS the service.
The following finding types are specifically excluded from the bounty:
General
IDOR references for objects that you have permission to
Duplicate submissions that are being remediated
Multiple reports for the same vulnerability type with minor differences (only one will be rewarded)
Rate limiting
LiveShare termination
Lack of Security Speedbump when leaving the site
Open redirect
Clickjacking and issues only exploitable through clickjacking
File uploads

Some of our clients need to be able to upload Retina images, which can be GB in size
No file uploaded to the system is actually executable
System related
Patches released within the last 30 days
Networking issues or industry standards outside of InVision's control
Password complexity
Email related
SPF or DMARC records
Gmail "+" and "." acceptance
Email bombs
Unsubscribing from marketing emails
Information Leakage
Descriptive error messages (e.g. Stack Traces, application or server errors)
HTTP 404 codes/pages or other HTTP non-200 codes/pages
Fingerprinting/banner disclosure on common/public services
Disclosure of known public files or directories, (e.g. robots.txt)
Cacheable SSL pages
CSRF
CSRF on forms that are available to anonymous users (e.g. the contact form, sign-up form)
Logout Cross-Site Request Forgery (logout CSRF)
Weak CSRF in the APIs
Login/Session related
Forgot Password page brute force and account lockout not enforced
Lack of Captcha
Sessions not expiring after email change
Presence of application or web browser 'autocomplete' or 'save password' functionality
Session Timeout (available in our Enterprise product)
Missing HTTP security headers or flags, specifically (https://www.owasp.org/index.php/List_of_useful_HTTP_headers), e.g.
Strict-Transport-Security
X-Frame-Options
X-XSS-Protection
X-Content-Type-Options
Content-Security-Policy, X-Content-Security-Policy, X-WebKit-CSP
Content-Security-Policy-Report-Only
Secure/HTTPOnly flags on non-sensitive cookies
Options flag is enabled
SSL Issues, e.g.
SSL Attacks such as BEAST, BREACH, Renegotiation attack
SSL Forward secrecy not enabled
SSL weak / insecure cipher suites
Program rules
This program follows Bugcrowd's standard disclosure terms.
This program does not offer financial or point-based rewards for P5 — Informational findings. Learn more about Bugcrowd's VRT.
This bounty requires explicit permission to disclose the results of a submission.