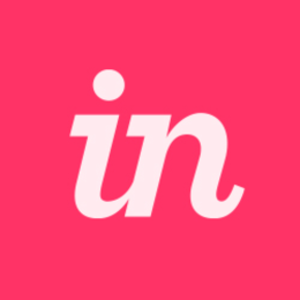 InVision
$25 – $500

per vulnerability

Up to $500

maximum reward

Managed by Bugcrowd
We appreciate all security concerns brought forth and are constantly striving to keep on top of the latest threats. Being proactive rather than reactive to emerging security issues is a fundamental belief at InVision. Every day new security issues and attack vectors are created. InVision strives to keep abreast on the latest state-of-the-art security developments by working with security researchers and companies. We appreciate the community's efforts in creating a more secure world.
Reward range
Last updated
Technical severity
Reward range

p1

Critical

$350 - $500

p2

Severe

$150 - $300

p3

Moderate

$75 - $100

p4

Low

$25 - $50
Targets
In scope
Out of scope
| Target name | Type |
| --- | --- |
| https://projects.invisionapp.com | Website Testing |
| marketplace.invisionapp.com | Website Testing |
| support.invisionapp.com | Website Testing |
| https://invisionapp.com/blog | Website Testing |
| bugcrowdninja.invisionapp.com | Website Testing |
| bugcrowdninja2.invisionapp.com | Website Testing |
| BUGCROWDNINJA-[YOUR_BUGCROWD_USERNAME].invisionapp.com | Website Testing |
Additional Information on OOS
While we are focused on the security of our application, we must have some items that are not in scope. Rewards for out-of-scope submissions will be at the discretion of InVision and will be dependent upon the severity of the issue.
0-day vulnerabilities that are less than 30 days old. Once 0-days are announced we need time to research if we are vulnerable, and patch our environment from development to production if necessary
Any content/information hosted or managed by a 3rd party (e.g. Zendesk, etc.)
3rd party libraries, as we do not have development permissions
Multiple reports for the same vulnerability type with minor differences (only one will be rewarded)
Rate limiting
Clickjacking and issues only exploitable through clickjacking -Email related - SPF or DMARC records - Gmail "+" and "." acceptance - Email bombs - Unsubscribing from marketing emails
NOTE: Network Level DDoS/DoS attacks are forbidden. Application volumetric DDoS/DoS attacks are forbidden, if you find a request that takes too long to answer report it, please do not try to DoS the service.
Any domain/property of InVisionApp or Muz.li not listed in the targets section is out of scope. This includes any/all subdomains not listed above. Scope is subject to change.
Program rules
This program follows Bugcrowd's standard disclosure terms.
This program does not offer financial or point-based rewards for P5 — Informational findings. Learn more about Bugcrowd's VRT.
This bounty requires explicit permission to disclose the results of a submission.