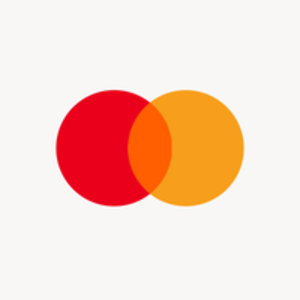 Mastercard SRC
$100 – $3,000

per vulnerability

Partial safe harbor
At Mastercard, we consider the security of our systems to be a top priority. We believe that security should involve continuous enhancements and monitoring. With that being said, if you discover any vulnerability, we would like to know about it and will take steps to address it promptly.
Overall Program Rules:
Observe strict adherence to the program scope.

Please provide a Proof-of-Concept (PoC) if you are able to do so.

Do not perform attacks that may disable or harm Mastercard services (E.g.: DDoS/Spam)
If you inadvertently cause a privacy violation or disruption (such as accessing account data, service configurations, or other confidential information) while investigating an issue, please be sure to disclose this in your report.
Test ONLY against your own accounts – testing must not disrupt or compromise any data or data access that is not yours. Furthermore, never run tests against users or accounts that are not yours.
By submitting the vulnerability, you affirm that you have not disclosed - and agree that you will not disclose - your finding (or the existence of your submission) other than via the Mastercard Bug Bounty Process.
The review panel reserves the right to reject any submission at their sole discretion. Proper explanations will be provided in such cases to the researcher.
Ratings/Rewards:
For the initial prioritization/rating of findings, this program will use the Bugcrowd Vulnerability Rating Taxonomy. However, it is important to note that in some cases a vulnerability priority will be modified due to its likelihood or impact. In any instance where an issue is downgraded, a full, detailed explanation will be provided to the researcher - along with the opportunity to appeal, and make a case for a higher priority.
Scope and rewards
Program rules
This program follows Bugcrowd's standard disclosure terms.
For any testing issues (such as broken credentials, inaccessible application, or Bugcrowd Ninja email problems), please email support@bugcrowd.com. We will address your issue as soon as possible.